SYSTEMS built reliably to protect people, assets and information
3Si brings together the best of breed security technologies used by Corporate Enterprises, Government, Law enforcement agencies and Military organizations for the protection of its People, Assets and Critical Infrastructures.
Core Technologies and Sub Systems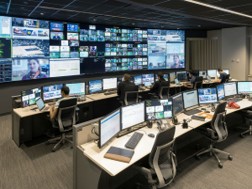 PSIM, Command and Control Platforms
A comprehensive software solution designed to help organizations streamline enterprise security and risk management. Its capabilities extend beyond those of traditional physical security platforms, working to capture and correlate data from hundreds of physical, logical and IT security systems via a single, intuitive Converged Security & Information Management platform providing complete situation awareness. This robust, IoT ready solution supports a wide range of in-demand use cases to effectively manage any security, business-related, or emergency situation in real-time – across any industry.
Integrated Security Management Systems
An intelligent security management solution integrates the most advanced security technologies with innovative networking capabilities to bring you a full-featured security solutions serving any size facility. The Integrated system is the key to managing complex information environment to transform large amounts of unorganized, unstructured data into valuable, actionable information using data correlations based on factors such as time, location, duration, frequency, and type. An effective enterprise security management program fully integrate into other systems and subsystems, enabling users to focus on managing security situations rather than managing disparate technologies.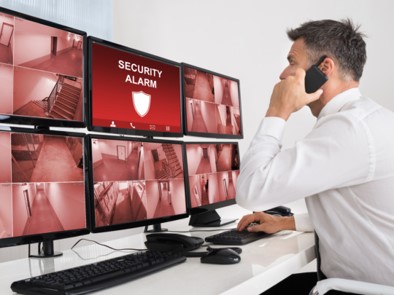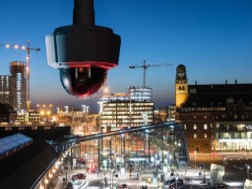 IP Video and Camera Systems
A comprehensive video solution comprising intelligent IP mega pixel cameras, cutting edge Video Software Systems, intelligent video analytics, local and cloud based storage options centred on the synthesis of functionality and operational requirements. The solution becomes increasingly important for extensive and complex sites to maintain business continuity by means of redundancy and fail safe technology.
The Video solution is scalable and can be configured to meet the individual customer's requirement for a particular site or any type of industry. The integrity and dependability of the video systems must ensure that all of existing and future security challenges can be met.
Artificial Intelligence, Video Analytics
With video Analytics, the video streams are now more relevant to security personnel. The AI supported video content analysis adds another dimension to the varied analysis function to provide actionable intelligence to improve security and safety in a complex environment.
Video Analytics now can be embedded in the camera, on-premise servers or even on-cloud. These include intelligent tracking of objects, intrusion detection, people management, object classification and detection both in indoor and outdoor environment.
AI video analytics not only improves the security, safety and performance of people, buildings and the business enterprise but also provide a boost to the Video Surveillance Ecosystem.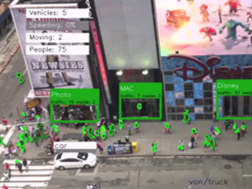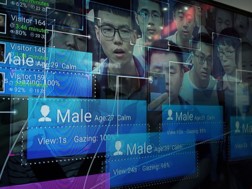 Biometrics and Facial Recognition
Biometrics Technology has been in use for decades and is the most pertinent means of identifying and authenticating individuals in a reliable and fast way through the use of unique biological characteristics such as fingerprint or hand geometry, iris and even voice. Facial recognition is one of the fastest growing technologies that is expanding instantly identify known threats for security and safety using CCTV surveillance images and video for verification across multiple locations. The facial recognition system also offers highly accurate and fast means to secure access to sensitive locations or buildings, devices and even data instantly validating identity. In addition the technology can anonymously characterize faces which allows for counting unique faces over a period of time to estimate the age, gender and ethnic origin, of each unique face usually for marketing purposes.
Perimeter, Intrusion Detection, RFID Tracking
Whether it's securing a particular zone of a critical facility, detecting hostile activity anywhere along a site boundary, preventing unauthorized access to your facility or ensuring the safety of your staff during an emergency, the right real-time detection technology system is essential to provide the visibility the right way, while helping you achieve the security and compliance to regulatory requirements.
The ability to automatically analyze events in real-time has become crucial to security and safety.
Using innovative and flexible solutions to protect critical infrastructure sites with reliable electronic fence detection for perimeter protection, using active RFID to locate, track, and protect the employees and attending to intruder detection ensuring the adequate level of security becomes fundamental.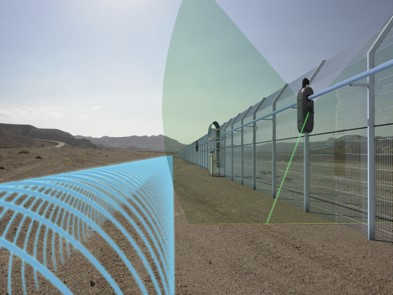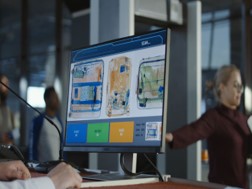 X-Ray, Explosives Detection & Containment
The current threat environment of improvised explosive devices (IEDs) and prohibited items concealed on persons, in vehicles, and in the mail poses challenges for traditional detection measures. An integrated approach to security using Advanced technology metal detection and X-ray solutions to screen containers, vehicles, mails, people and their belongings for explosives, narcotics, contraband, and other dangerous or illegal material becomes high priority to avert devastating destruction.
To contain threats that have been identified as suspect during screening operations and move them away from populated areas until the emergency response team arrives, Blast suppression equipment are designed to allow security personnel to quickly and safely contain luggage, letters and packages to protect facilities.
Hostile Vehicle Mitigation & Protection
The incidence of vehicle borne attacks have been prevalent during past decade in targetting busy public areas such as airports, city centres, railways stations, tourist areas, Government-linked buildings causing damage and harm to people.
HVM primary goal is to stop large, fast moving vehicles from breaching a perimeter or even prevent mobility of a vehicle as a weapon for delivery mechanism for explosives. To counter these threats, there are a range of measures offering various levels of crash rated protection such as Road Blockers, Static and Rising Bollards, Road Blockers, Sliding and Bi-fold gates and even Cantilever Beams.
A multi-layered approach combining the various protection levels can be identified as a part of HVM mitigation strategy to effectively arrest hostile vehicles approaching at high velocity permitting minimal penetration.